Symmetricom, partner DATATRONICS, expands family of network time servers with new SyncServer® S100
New network time server maintains superior performance, accuracy and reliability optimized for price sensitive applications
Symmetricom, a worldwide leader in precision time and frequency technologies and partner DATATRONICS, expands its enterprise class, GPS referenced SyncServer® family of network time servers to include the new SyncServer S100. The S100 network time server leverages Symmetricom's PackeTime™ technology to give small-to-medium sized enterprises optimal network time and synchronization accuracy, and reliability from a single Network Time Protocol (NTP) server.
"Symmetricom is widely recognized for its portfolio of network time servers that meet the requirements of enterprises requiring high performance network time synchronization technology," said Paul Skoog, product marketing manager at Symmetricom's Government Business Unit. "We expect the new entry-level S100 will have global appeal due to the combination of key features, compliance to international standards such as RoHS and upgradeability to higher performance at a lower-price point."
Configuration of the new S100 network time server is via the intuitive web interface. Once online, the SyncServer S100 provides reliable network synchronization technology by combining highly accurate, traceable time (to microseconds) with packet data across Ethernet/IP networks. It also supports a wide range of network protocols for easy management and seamless integration into existing networks.
The SyncServer S100 can support hundreds of thousands of network clients. The NTP request throughput rates exceed 3200 requests/second while maintaining microsecond caliber NTP timestamp accuracy. This can easily translate into 0.5 to 2ms typical client synchronization accuracy on a LAN. The standard SyncServer S100 is accurate to nanoseconds when tracking GPS, and can be upgraded to Rubidium based atomic clock technology for even better timing performance.
Source: Symmetricom
Datatronics
Calle Gabriela Mistral, 2
Madrid (Spain) 28035
Schedule
M-Th: 8:30 – 18:00 hrs.
F: 8:00 – 15:00 hrs.
S-S: Closed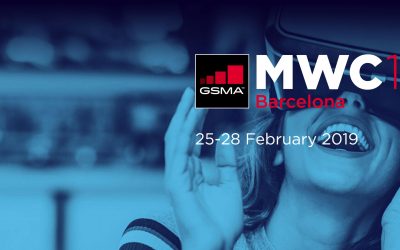 Date: 25/28 February 19 Place: Barcelona (Spain) Stand: 5F75 More information: www.mobileworldcongress.com Calle Gabriela Mistral, 2 Madrid (Spain) 28035 M-Th: 8:30 - 18:00 hrs. F: 8:00 - 15:00 hrs. S-S: Closed +34 91 386 38 38 info@datatronics.es We promise we don't...